Nestled in the heart of Lucca, once a crossroads of the millinery "Silk Road", the Atelier T.L.W. brings back to life the centuries-old art of hand weaving.
The charm of this place emanates from contrasts, from the encounter between artisan tradition and design, between an ancient primitive dexterity and a creativity that feeds on contemporary artistic stimulus.An authentic beauty factory where every artifact is conceived as a unique work.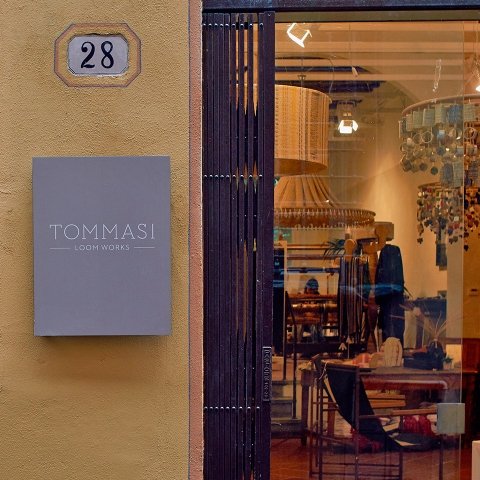 With a background as a composer and harpist, Genni Tommasi has become an exceptional designer, transposing her artistic and musical sensitivity into weaving. Continuing the connection between the harp and the hand loom while maintaining harmonic and aesthetic references. The loom becomes the means of conveying a profound creativity; it is an instinctive, yet thoroughly accomplished form combining both harmony and composition.
Counterpoints, variations on a theme; serial and numerical sequences are expressed on a musical pentagram translated into unexpected shapes on the frame, while concealing their rigorous and meditative essence both women
Each piece is designed and manufactured as a single work: pure lines, accentuating the intense and vibrant energy of material beauty. The yarn is the true protagonist as substance in a sublimated form.
Silk, linen, hemp, nettle and natural fibers colored with vegetables dyes and hand spun yarns are blended with the contemporary: lurex, metallic threads, creating exclusive collections designed for both women and men, in a production that includes suits, stoles, scarves and elegant dresses, along with accessories for clothing, furniture and everyday life.